Acamm's lodge has a variety of services to offer: We offer Double, Twin and single rooms all self-contained air-conditioned with mini bars and 24 hour access to the internet, Conference facilities for up to 250 people, Venue for functions
Idea of private functions, gardens and halls can be used for weddings, birthday, etc.
Sandy's Creations (Garden Grill)
Established in 2005, Sandy's Creations (SC) is family owned Zambian business located in the heart of Lusaka.  SC started as a Garden Centre & Landscaping company helping gardens all over Zambia to bloom and has gone from strength to strength ever since!
The venue has a huge dining area with stunning views as you enjoy the ethnic experience while you are seated in the traditionally built thatched Zambian structure, enjoying  the seductive views of the vibrant gardens at Sandy's Creations
Whether it is business or a special occasion, the Garden Grill nestled in the heart of Sandy's is your destination for your Conferences, Garden Weddings, Corporate Functions and Special Events.
The River Club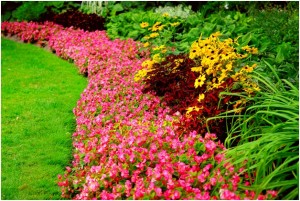 The River Club is Livingstone's Premier destination on the Zambezi River. Voted by Travel and Leisure Magazine 2010 it is ranked in the Top 3 lodges in Zambia, in the Top 50 in Southern Africa and amongst the top 500 Hotels in the World.
The gardens of the lodge provide a magical setting for weddings for a couple wanting to get away from it all or for a slightly bigger reception up to 100 guests (outside caterers are required for guests over 30). There is a beautiful sandy island which can be used for ceremonies between June and March depending on water levels (the Zambezi peaks between March and May).
Religious and civil ceremonies can be catered for and a relevant minister can be contacted by the lodge in order that co-ordination of the special event can be done ahead of time. The lodge also has at its disposal a beautiful 1929 Rolls Royce which has been in Africa since 1930.
Lilayi Lodge, only 20 minutes drive from Lusaka, provides the ideal setting for a relaxed stay. Set in a 700 hectare game ranch the lodge offers comfortable accommodation close to Zambia's capital city.
Modern conference facilities make this an ideal getaway location for company presentations and workshops or weddings and private parties. As part of your conference package, we offer use of the multimedia projector, large screen TV and video, internet access and the standard overhead projectors, flip charts, pin boards, white boards and stationery.
The conference centre allows us to cater for larger functions such as weddings, cocktail parties, product launches and dinner dances. Weather permitting – outdoor functions are extremely popular and lend themselves well to the warm Zambian climate.
Carved out of the African bush, Kanyemba is a wonderful family getaway in the Lower Zambezi, only two and a half hours from the Captial City of Lusaka.
Overlooking the river, the restaurant and bar allow spacious & relaxed dining. Meanwhile upstairs, guests can relax and enjoy the extensive library and lounge with a view across the river – the perfect space to while away the afternoon!
Kanyemba's great atmosphere and vibe, the staff, the surrounding nature, expert guiding, and breathtaking scenery, along with our renowned cuisine will make your experience of Zambia's hospitality one to remember!