Lusaka Wedding Limo
is a premier provider of high-quality luxury limousines in Lusaka and Zambia.
We bring a different prospective by distinguishing ourselves from the rest as a respected, customer-driven company.
We pride ourselves in our professional limousine services.
We are committed to getting our clients to their destinations in a safe, comfortable and timely manner.
We are also committed to providing you with a team of highly trained professional chauffeurs, friendly and courteous staff, and a fleet of limousines that will provide you with a safe and comfortable experience.
We provide private limo services to the airport, corporate events, weddings, conventions, and nightclubs, or where ever your needs take you. T. Jensen Limousines Zambia strives to exceed your expectations in all aspects.
We look forward to earning your business and fulfilling your specific transportation needs!
offers a Car Rental service like no other. No matter your destination or function, our vast fleet of vehicles will be able to meet your needs.  Please contact us about your transportation requirements.

Caribuni is based in Lusaka, Zambia's capital city. We offer tailor-made, affordable, solutions to meet your car rental and transportation needs. Caribuni originated from the Swahili word, 'Karibuni', which means, 'You are welcome'.

We provide car rentals for those flying in and out of the country as well as local clients. We serve international travelers, business executives, and all other adults who want to enjoy superior car rental or shuttle services.
Limo Hire Zambia is a well established company that started out hiring classic vehicles for special functions such as weddings and graduations.
The collection expanded and so did the hire business, where quality and punctuality were key words. Clients were so impressed with the service they were given, that they started asking Limo Hire to extend their services to other vehicle hires like 4 x 4's, pick-ups, modern saloons and even light trucks.
All vehicles are maintained and serviced by a full professional workshop, run by a highly qualified mechanical engineer with over 20 years experience in vehicle maintenance.
SEPISO CAR RENTALS was established in 2001 and from a very modest beginning is now one of the largest and most successful Car Rental Companies in Zambia.
We facilitate transportation to the General Public Countrywide, Tourists, Conferences, workshops, Weddings, Dignitaries both local and foreign and pleasure.
Our personal service, excellently Maintained vehicles and friendly efficient staff have put SEPISO CAR RENTALS in a class of its own, where customer satisfaction is always a first and confirms our reputation as the 'BEST CAR HIRE COMPANY IN ZAMBIA'.
Skyland Travel Tours & Car Hire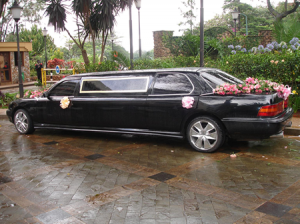 Our mission is to  provide customized, efficient and timely services to our client
Skyland is a travel agency that provides efficient & customized services to their clients for all their various destinations
Other services include airport pickups, school trip packages, air reservation and conference facilities.
We are the largest and best Car Hire firm in Zambia as attested by the wide range of services we offer our clients.
With the introduction of the Travel and Tour services we are now in a position to offer a complete travel package to our highly esteemed clients.
Our fleet of vehicles, numbering over 45, is comprised of a wide range to meet your expectations. With over 15 years in the Car Hire & Tour industry, we are better placed to know and appreciate your needs.
Alendo Travel Tours & Car Hire
Alendo Travel, Tours and Car Hire is a Zambian based travel agent and tour operator, situated in the capital city of Zambia, Lusaka. We specialize in tailor-made programs that suit your time & budget constraints as well as your style and pace. The name Alendo is a Zambian word that means 'Visitors or Travelers'. We understand and honor the spirit of adventure and discovery.
Acknowledged as one of the safest countries in the world to visit, Zambia's people live in peace and harmony. The Wildlife is superb and some of the finest Safaris on offer are available from our fine lodges and safari companies. Blessed with 7 waterfalls including the spectacular Victoria Falls, Zambia offers holidays filled with adventure and scenic beauty.
Our travel specialists will provide you with up to date accurate information regarding the flights, accommodations, tours and areas you will be considering. We assemble tour packages and custom designed vacations for groups and individuals. Your vacation time is valuable and it is important to choose the itinerary that will suit your sense of adventure and budget, without forsaking the comforts you require. Together, we can design an itinerary that will provide you with a rich and memorable traveling experience.
City Drive Rent a Car Ltd is a Vibrant, Premier car rental firm with an enthusiastic work force which is dedicated to providing clients with a memorable car rental experience. With our Vast Experience and expertise in the industry, no vehicle rental problem is too big for City Drive not to resolve.
City Drive is a Zambian based car rental firm with an extensive network in the major economic hubs of the country. Whether you are a tourist, VIP or business traveler flying in to the country for that crucial corporate meeting you are assured of a memorable car rental experience as our products and services are tailor made to suit your needs.
The company maintains a wide range of vehicles to cater for various clients. Whether you are in town for a business meeting and you need that good looking sedan or you want to go on a get away for a holiday with your family, we have small minibuses and family cars to meet your needs and requirements. The company also has a fleet of luxury vehicles including Mercedes Benz , BMW and Volvos to cater for VIPs and Weddings.
Shimongola Travel and Car Hire
Shimongola Travel and Car Hire is part of the Shimongola Group of companies mainly based in Lusaka, Zambia. Shimongola is guided by excellence, innovation, creativity and professionalism. Shimongola Travel and car hire is a Zambian transport company involved in all aspects of road transport and tours in Lusaka and Zambia as a whole, serving both international and local clientele with local and long distance destination travel services.
Shimongola offers entire service to international clients to ease their stay in Zambia and guarantee them safety. We ensure to give our clients company and transport from the time they enter our friendly country, Zambia, through their stay and visit around the country up till their point of exit from the country.
Shimongola Travel and Car Hire is one of Zambia's most efficient transport companies. With so much potential in the tourism industry, Shimongola is guaranteed success in providing the service and growing to greater heights.
Tozema Car Hire and Tours is a Zambian enterprise that specializes in car hire and tour services for tourists and Zambians in Lusaka, Livingstone and any town in Zambia. We extend our services to Southern/central African countries (Zimbabwe, Malawi, Mozambique, Namibia and Botswana).
Car hire services include small sedan cars, medium cars, 4×4 cars and buses. These may be self or chauffeur driven.
Tour packages include City tours (Livingstone museum, Railway museum, Mukuni village, Maramba market, Curios and carvings), Rhino walks, elephant trails, visit the Victoria falls. All this at competitive rates that is unbeatable.
Lusambo Car Hire, Travel & Tours
Lusambo Car Hire is a splendid Car and Bus Hire services to meet your valuable expectations. The company promises comfort, safety as you enjoy your travel. We are readily available to offer additional information regarding all places of interest in Zambia both for business and pleasure.
The services offered comprises the hiring out of Saloon Cars, 4 X 4s , Mini Bus and Special Tour  buses. All vehicles are fully air conditioned and the Tour Buses are complete with Color TV,DVD, and Cool Boxes for drinks on board.
The vehicles are also fully equipped with First Aid Kits and Fire Extinguishers. Services are offered for both Local and International assignments by any of our Clients.
Juls Africa is family owned and run company based in Lusaka that prides itself on providing personalized service to its growing clientele.
We take care of all your travel plans and transport needs and offer a comfortable centrally located place to stay or to have your conference while in Lusaka.
We have a wide range of air conditioned vehicles ranging from saloon cars to four wheel drives and various sizes of mini-buses.